Handmade Modeling Tools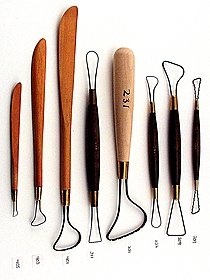 Traditional handmade, finely crafted double end modeling tools with sharpened steel cutting ends.
Rated by: JoAnne M. in Knoxville, TN
I like the clay tool I bought. I'm using it with my polymer clay. With two different edges on it, I am able to use it not only for carving, but also added textures to my pieces.
Sorry, that is not a valid email address.
Please try again.
Thanks for subscribing to the
MisterArt.com email program!