Dylusions Ink Sprays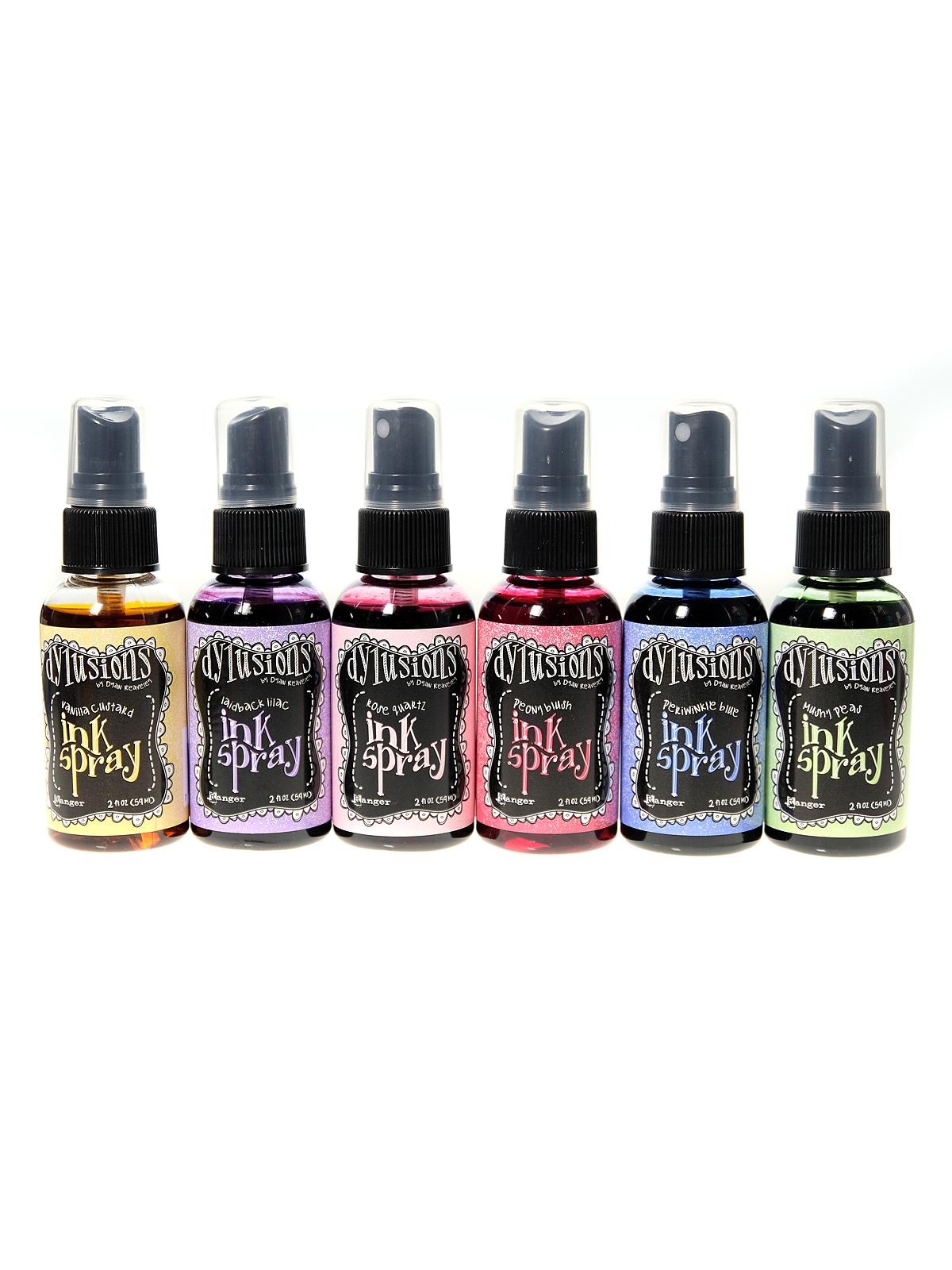 The bright vibrant palette will colorize paper, sticky back canvas, wood, and more.
Rated by: Kathy M in Pacific Northwest
Fun product for art journaling, mail art, cards and stencils! These sprays are easy to use, give great effects,and are well-supported by Ranger Ink with all manner of tutorials to get you started. I love to spray these with through crochet doilies to create lacy backgrounds for paper crafts.The black and white are my favorites for the wide variety of effects you can create alone and with other colors. My local scrapbooking store sells these for three times the price of MisterArt! I love to support small businesses but I like to save too!
Rated by: KB in Dayton, Oh
i love these inks, at least for art journaling and similar projects. If you're looking for a permanent non-fade effect, these aren't really what you're looking for, but if you want to play with some fun colors and make some awesome effects on cards or in your journal, these are awesome! you won't regret it!
Sorry, that is not a valid email address.
Please try again.
Thanks for subscribing to the
MisterArt.com email program!