Hydrocal White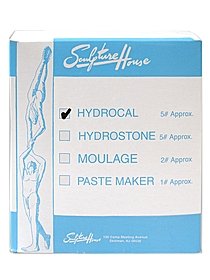 For strong casts, Hydrocal works as easily as plaster. Use it where strength counts--for patterns, figurines, commercial casts, sculpture.
Rated by: Anne W. in Portland, ME
I use it for my restoration work and it works great for all kinds of projects.
Rated by: Sandra S. in Oscoda, MI
I just finished pouring the 20th statue centerpiece for a convention... love the stuff. It molds perfectly and had a beautiful cast to it. Much better than plaster, yet not tooooo expensive.
Rated by: Gina B. in Star City, IN
Product works well. I like it much better than plaster for casting finer items.
Sorry, that is not a valid email address.
Please try again.
Thanks for subscribing to the
MisterArt.com email program!