Block Stippler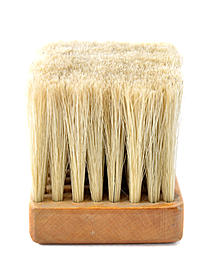 Use these stiff natural bristles for lifting off fine dots of glaze; they create a soft smooth finish.
Rated by: Catherynne A J. in Porter Ranch, CA
This is a great value. I cut the corner bristles down to soften the square so as not to fight 'square' patterns while stippling.
Sorry, that is not a valid email address.
Please try again.
Thanks for subscribing to the
MisterArt.com email program!